Another innovative design! This project boasts a water cooled Multistack chiller with a cooling tower that we installed this past fall for the Exeter Township Junior High School. Some of the notable aspects of this project include:
The chiller was (4) x MSF 090 (90 ton) modules, each with oil-less, Danfoss 2 stage variable speed centrifugal compressors with magnetic bearings, shell and tube heat exchangers, Flexis controls, and capable of running below .3kw per ton at part load.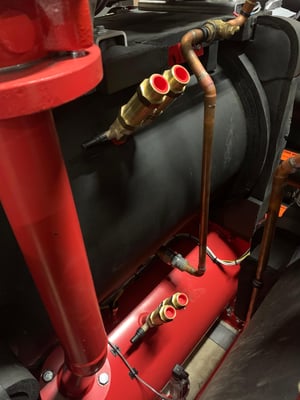 The Evapco Tower was a UT 19-3L14, that included the super low sound fans and water drip silencers to help alleviate noise in the surrounding residential homes. It included a ladder and safety cage, motor davit, and a remote sump as well.
ETS partnered with Hosler Enterprise, the installing contractors and Dennis Baver, Systems Design Engineer.