Event to showcase new VFD's: Feb. 21st at Victory/Xfinity Live!
published on February 09, 2018 by Cary McCartin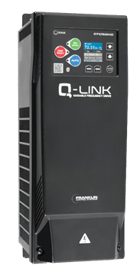 Energy Transfer Solutions is hosting a breakfast event on February 21st at Victory Beer Hall (located at Xfinity Live!) in Philadelphia. Showcased at this event will be the new Q-Link VFD from Franklin Control Systems, as well as their cooling tower control panels.

To register for the event, click here.

If you thought VFD's were becoming a commodity, think again! Join us for breakfast and see the new Franklin Controls Q-Link VFD that will set the stage for all VFD's to follow.

The Internet of Things (IOT) has merged with the HVAC industry and now you can start, troubleshoot, program and monitor your drives all from your phone. You do not want to miss this breakfast to see the VFD that will make all your VFD problems go away!

Event Details:
When: Wednesday, February 21st
Event Schedule:


7:00 AM - 7:45 AM - Breakfast
7:45 AM - 8:45 AM - Presentation
8:45 AM - 10:00 AM - See Equipment & Q&A
Where: Victory Beer Hall at Xfinity Live! (1100 Pattison Ave. Philadelphia, PA 19148)
Learn more about the Q-Link VFD in this video:
Register for the Franklin Controls Breakfast at www.etshvac.com/franklin