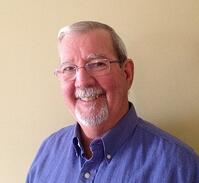 Energy Transfer Solutions (ETS) is pleased to announce the addition of Jim McQuaide to our outside sales team. He will fulfill the role as our newest core product specialist, focusing on cooling tower and related water side technologies.
Jim joins the ETS team from a long tenure at Tristate and brings 45 years of HVAC experience. He notes "I enjoy being challenged with unique cooling tower opportunities and projects. I feel I can always work with a customer to find the best possible solution, regardless of the application, in a professional, timely manner."

We look forward to applying his expertise in a variety of applications including: open, closed and field erected cooling towers, ice storage, heat exchangers and other related water side heat transfer equipment. Jim will be working in a supportive role to our existing outside sales teams to ensure the highest level of customer satisfaction.

Prior to joining ETS, Jim has been branded by colleagues as the "Godfather of Cooling Towers," through his solutions in the Philadelphia and surrounding area markets. He has provided cooling tower selections on projects with defining factors including energy reduction, space limitations and sound criteria in a variety of applications including Center City hi-rise offices, pharmaceuticals, hospitals, universities, casinos and sports complex's.

While working with the ETS team, Jim will be supporting cooling tower and water treatment products (Evapco, Sondex and Lakos) to assist our sales team in providing customized solutions for any project. We urge you to reach out to Jim to discuss any upcoming projects or cooling tower/closed circuit cooler questions. Please contact Jim at Jim.McQuaide@etshvac.com or 609-213-1669.

The team at Energy Transfer Solutions wishes Jim luck in his newest endeavor as our Cooling Tower Product Specialist.