Energy Transfer Solutions is proud to announce we are now representing Neptronic.
Neptronic is a private, Montreal based corporation that designs, manufactures and distributes HVAC products including intelligent controllers, sensors, electronic actuators, actuated valves, humidifiers and electronic heaters.

Neptronic is a vertically integrated company, meaning from software and hardware development, to assembly, sheet metal fabrication, to sales and support it is all incorporated under one roof. This structure allows fluidity between all departments, faster turnaround times, improvements in product development and better overall customer service.
---
Humidifiers
An extensive selection of Electric Resistive, Gas-Fired, Steam to Steam, Direct Steam Injection, Air/Water Atomizing and Evaporative/Cooling humidifiers for residential, commercial and industrial applications. All types of humidifiers offered can be found here.
Additionally, Neptronic holds several patents and awards, such as their recent receipt of the 2014 AHR Expo Innovation Award in the IAQ category (seen below) for the SKD humidifier, the AFEC system - a sensor that differentiates between water and foam, and the Siphon drain - requires no drain valve.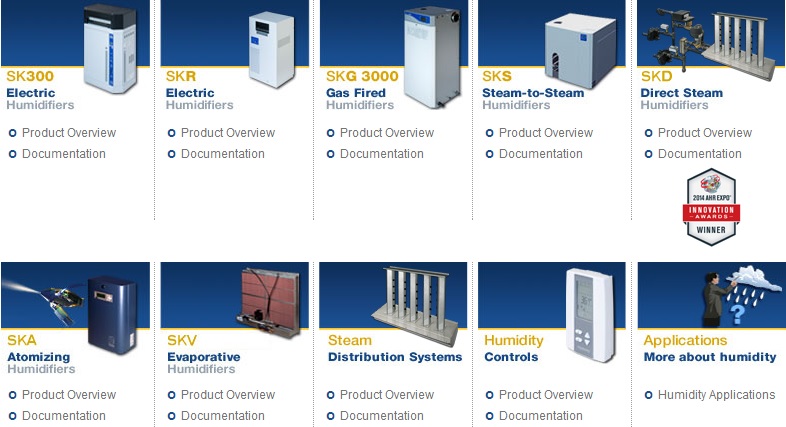 ---
Heaters
Only Neptronic combines their specialized knowledge of controls and electric heaters to provide pre-configured BACnet controllers with their heaters offering decreased energy consumption, reduced costs, improved control sequences and proven inter-operability. To see full lines and variations of electric heaters, visit their webpage here.

If you have any questions on Neptronic and their product offerings, please call Energy Transfer Solutions at 610-444-0333, or contact your Energy Transfer Solutions Sales Engineer today.