Energy Transfer Solutions is pleased to announce the addition of Quantech air-cooled chillers to our product offerings.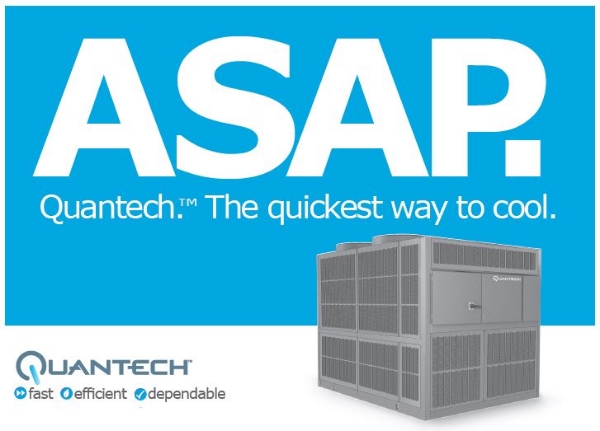 We just sent out an email introducing Quantech air-cooled chillers, from Johnson Controls, to our product line-up. Here are the highlights:
Quantech is the fast, efficient and dependable answer to critical replacement chiller needs.
Available in 15- to 210-ton capacities.
Delivered from inventory in two to five business days.