The IEC SureFlow: Saving you money and time on the job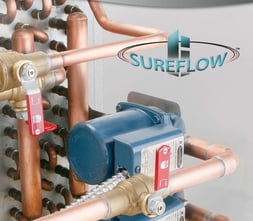 On your next fan coil project think outside of the ordinary and apply SureFlow by IEC to your system.

The SureFlow Systems provide 4-pipe performance with 2 installed pipes or 2-pipe performance with 1 installed pipe. By utilizing this system, installed piping cost and labor are reduced by up to 40 percent, benefiting both new construction and renovation projects!

These systems are not only easy to install, but are self-balancing, reducing construction costs and time. In addition, central pump horsepower is greatly reduced resulting in a lower cost of operation for the owner.

Reach out to your Sales Engineer for more information on SureFlow.
IEC Modular Hi-Rise
The foundation of the IEC product family is the Hi-Rise Series of Fan Coils. Versatility is one of the best ways to describe this series, as there are multiple solutions to meet your project's specifications. These Modular Hi-Rise fan coils were designed for new construction and retrofit replacement markets.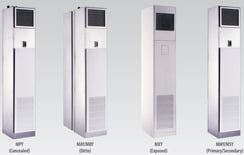 Benefits of the Hi-Rise series are:
Application Fit
Design Flexibility
Ease of Installation
Ease of Service
Quality & Safety
For a more in depth look at IEC's Hi-Rise Fan Coil options and benefits, contact your Sales Engineer.
A fan coil solution to any project
Did you know IEC offers an array of fan coils? Horizontal, Vertical, Modular, Hideaways, and more! IEC units are factory assembled, durable and are made to order per your project specifications. To discuss utilization of IEC Fan Coils in your next project, contact your Sales Engineer at 610-444-0333.