New LG DOAS Family Lineup
The best solutions can be provided with the certified efficiency VRF Multi V technology and new DOAS products evolved from the existing lineup!
| | |
| --- | --- |
| LG Split Rooftop DOAS | |


LG Split Compact DOAS


LG Split RTU
Designed to handle 100% outdoor air with energy recovery wheel with high efficiency
For Multi V 5 Heat Recovery Systems
Factory Installed HR unit
Free Modulating Hot Gas Reheat
VRF Based Operation
Double Heat Recovery (ER Wheel & Recovery Coil)
Optimize Multi V 5 Outdoor Unit Capacity Based on Multiple DOAS Unit Combination
LG Dedicated Outdoor Air System (DOAS) includes the Rooftop DOAS option and conditions fresh outdoor air indoors, without sacrificing energy efficiency. This system is designed specifically for LG VRF systems and integrates seamlessly with LG VRF controls.
With LG systems, VRF and DOAS systems can be modulated for optimized operations
LG Split Compact DOAS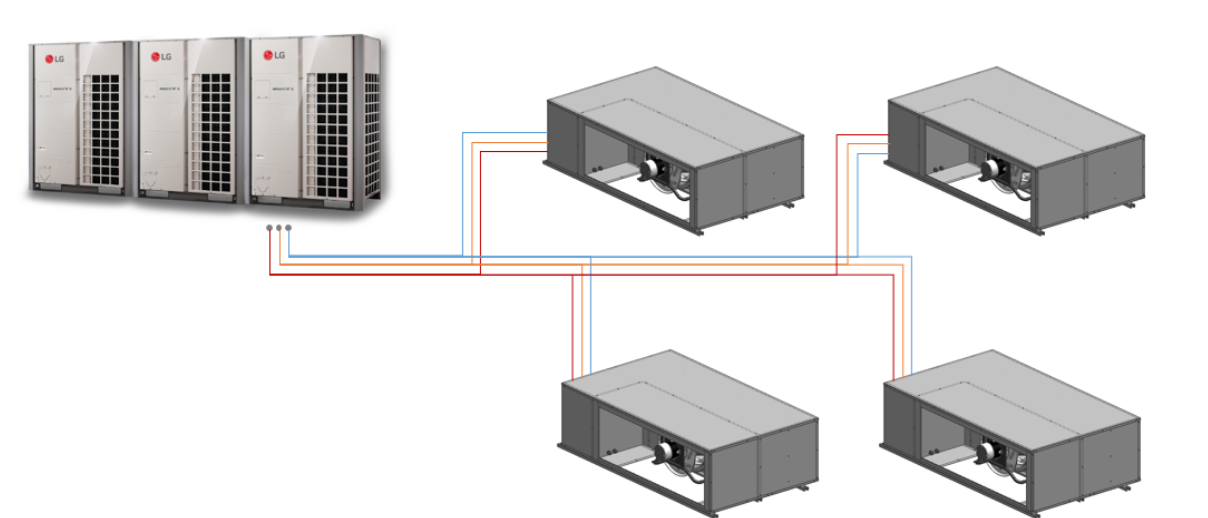 Factory Installed HR Units
Free Modulating Hot Gas Reheat
VRF Based Operation
Bottom Access
3D Plug Fan + EC Motor
Auto Modulation for Designed Airflow Rate
3, 4, 5, 6-ton lineup
One chassis direct drive ECM motor
Easy Installation with heat recovery system (embedded HR unit)
Work with any LG thermostat or a third-party thermostat
3D Plug Fan + EC Motor