As 2020 comes to end we should pause and reflect on our struggles and our successes. Though the year presented challenges we would have never predicted, it was a year of growth and a display of strength, dedication, perseverance, and character. Many within our families, our business, our community, and our country came together to care for and support one another. It was a year of recognizing the small things in life which we typically overlook while moving at a hectic pace each day.

We are so proud of our ETS family, who while working at home, continued to meet and exceed our customers' expectations. We were able to keep all aspects of our business moving forward and do our best to meet our goals for 2020. Not only have we been able to be fully staffed but we were able to grow in areas of the company that required resources and improvement. We strategized on how to improve our processes and found ways to become more efficient. This was only possible due to the hard work and dedication of everyone within ETS. It has been humbling to experience the willingness of everyone to step in when and where needed to get the job done. From staff venturing to the office to meet delivery trucks to our field service and balancing technicians continuing to help our customers get their systems functioning.

To our customers and manufacturing partners, we are sincerely thankful for your business and support. You have allowed us to keep our staff employed and working throughout this difficult year. We are committed to continuous improvement in how we deliver our products and services to exceed expectations. 2020 has forced us to look at how we conduct business and set new goals for 2021 which are now much different than they might have been otherwise.

I firmly believe that relationships will grow stronger through challenges. These struggles cause us to communicate more and at a higher level and through this interaction our connection with each other grows stronger. The same can be said for our relationships with our associates, our customers, and our partners. Troubling times cause us to rely on one another more so than normal. This instills trust and builds character to realize we can't make it on our own. We need one another and it is through the strength of our team we will endeavor to persevere. To our employees, our customers, and our business partners we wish everyone a happy and safe holiday season. We wish you a new year filled with peace, health and happiness, and an end to COVID.
The Chemours Company Discovery Hub!

From the architect to the engineers and all the contractors involved we love to shine the spotlight on the amazing teams doing amazing things! ETS worked with IMC Construction to design an HVAC Solution for the new University of DE STAR campus in Newark. Together we worked with serveral of our key manufacturers, namely Evapco, Systecon, Air Enterprises, and Konvekta, to coordinate and deliver a modular solutions for the Central Utility Plan and the five large air handlers.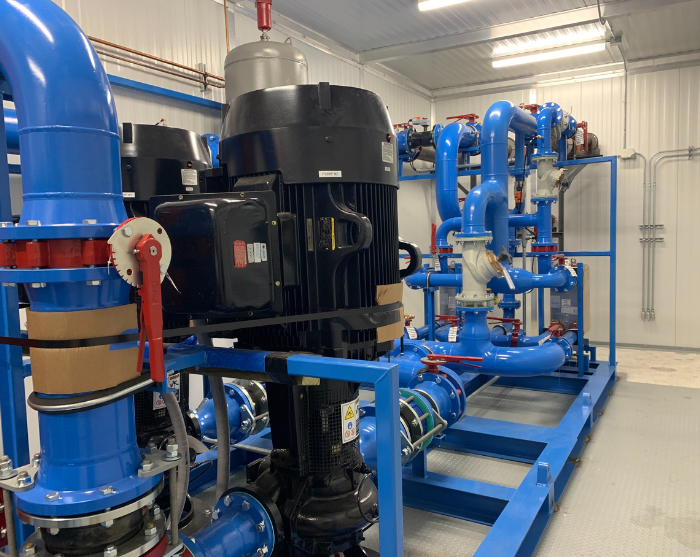 Energy Transfer Solutions Spotlight
Inside Applications & Estimating Team
Everyone today is forced to produce more due to the innovations in technology and the speed of communications. Our customers are no exception and they demand more of our time and effort. We aligned the efforts of our inside estimating department with our outside sales engineers to enable them to work together as a customer-facing team to exceed their expectations. Our estimating team prepares the pricing and scope for commercial and industrial projects. Our application engineering team provides a focused engineering support team to generate submittals, selections, and technical support for our sales team and customers.
Jordan Bellomo, Estimating Manager shares some of his experiences at ETS and what he does within his unique department, Check it out!

Solutions
Equipment Sales

Supplier of commercial and industrial HVAC products and parts manufactured for standard and specialty applications including commercial, educational, healthcare, manufacturing, and critical environments.
Balancing

Energy Transfer Solutions, LLC is proud to be National Environmental Balancing Bureau (NEBB) Certified in Testing, Adjusting, and Balancing of Environmental Systems. Established in 1971, NEBB is the premier international certification association for firms that deliver high-performance building systems.
Parts

The Parts Department at Energy Transfer Solutions acts as an extension of the over 30 manufacturers we represent, and specializes in providing genuine, OEM parts for your commercial and industrial HVAC systems. Whether you need a quick replacement part, a warranty part, parts for a rebuild, or you're looking to stock up on spares, the ETS Parts Department's experts work with the manufacturers we represent to ensure you get the right parts quickly.
Controls

Energy Transfer Solutions is a certified Honeywell Automation & Controls Solutions (ACS) provider. The ETS controls department engineers and designs complete Building Automation Systems.
Service

Provider of field technician services ranging from equipment start-up to preventative maintenance programs. Specialty services include refrigeration piping design and installation, cooling tower retrofit, and mechanical systems commissioning.
Diverse Solutions for HVAC Applications
Strength lies in the differences, not the similarities...


Check out the new...
Redesigned Line Card
We have an outstanding product offering with first class high quality manufacturers. From chillers using the latest technology in frictionless centrifugal compressor technology, the best offering of Energy Recovery product available today in any market.

Download our new linecard today!


Day on the GREENS
Last month dozens of golfers teed off at DuPont Country Club - Nemours Course for the ASHRAE Philadelphia Chapter Annual Golf Outing! Following all the proper safety protocols golfers from the ETS group hit the course for a day of golf, dinner, and prizes. We even had a member hit a hole-in-one! ETS was proud to sponsor 3 holes and support this great organization. Felt good to get back to normal, if even for only one day!
Did you know...
As the Evapco representative, the ETS Parts department can supply parts for all makes and models of cooling towers and closed circuit coolers (not just Evapco). Evapco parts for your evaporative cooling equipment come with double the warranty and are guaranteed to match existing parts. They also guarantee OEM thermal performance and have the best lead times in the industry. ETS will ensure your request is handled quickly, and we will beat anyone's pricing on any cooling tower parts!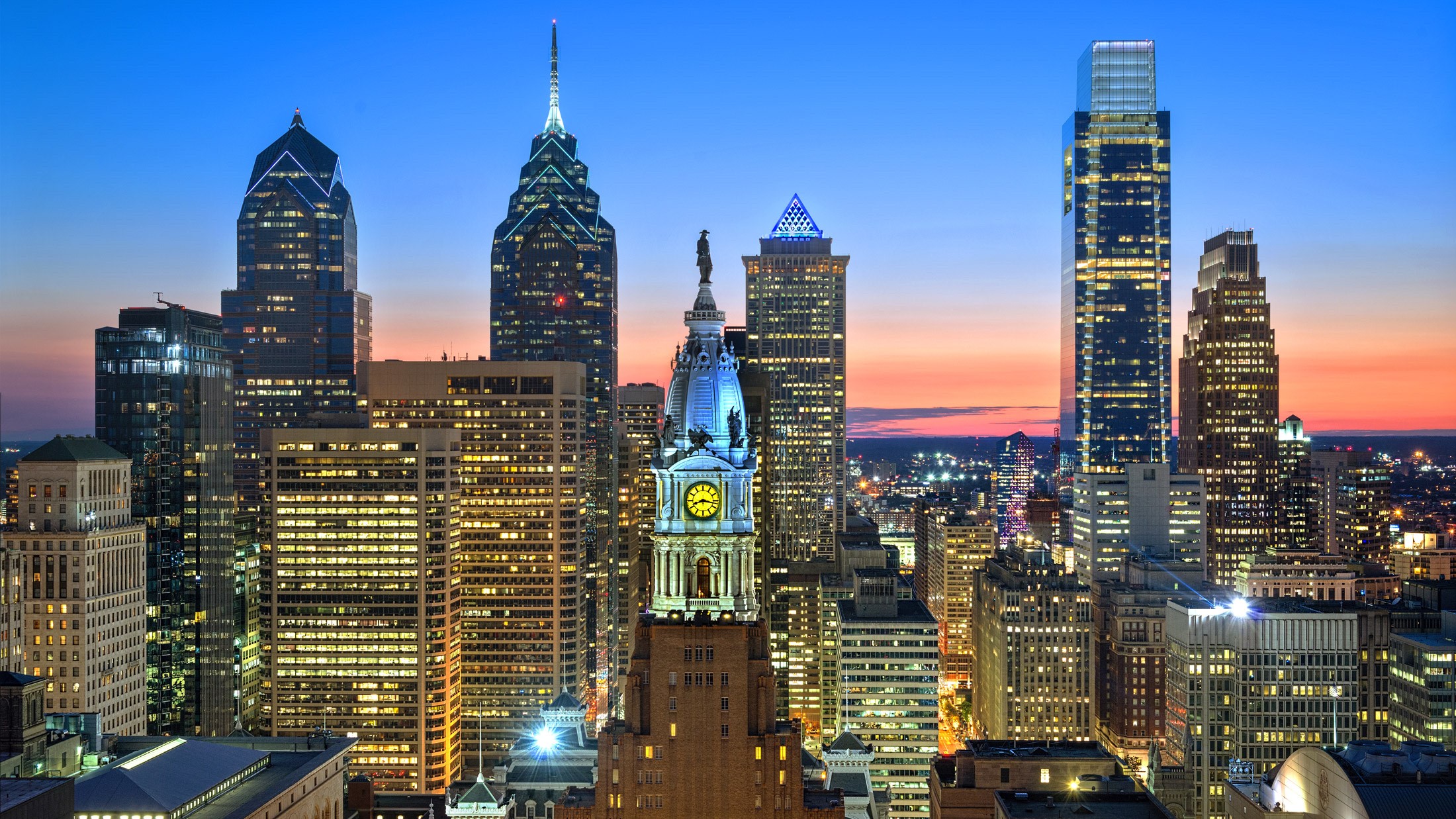 At ETS we believe that....
Enthusiasm cannot be cancelled
Care & compassion cannot be canceled
Motivation to forge new paths cannot be cancelled
Relational connections cannot be canceled
Trust, faith, and courage cannot be cancelled
Our dedication to push forward for our clients, our team, and our communities CANNOT be cancelled

We are here together during these uncertain times, and for that we are so GRATEFUL.

As a challenging year comes to a close, celebrate on a note of positivity by "giving thanks"
Company Address
1220 Ward Ave, Suite 300
West Chester, PA 19380
610-444-0333 www.etshvac.com